You can see work on the project level, so the Accountable and Informed don't have to check in via email or status meetings. And, for any approvals you need from your Consulted, you can track reviews and approvals in one place. That way, your entire RACI team has a central source of truth for all of the work being done.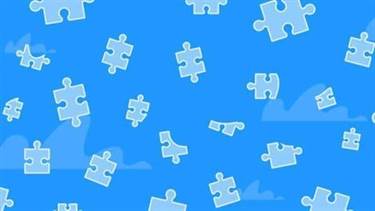 Eliminating this sort of confusion and clarifying roles and tasks is the chief function of a RACI Matrix. Additionally, if you attempt to write out each task and each role, your RACI chart can get bulky. Worse, if your project changes in some way, your RACI chart would immediately become outdated. That can make it hard for you to gain real-time clarity about where each task is in your project workflow. Can you identify exactly who's doing what by when for each task, milestone, and deliverable in your project? Creating a RACI chart or one of the several alternatives is one thing, but putting all the moving pieces together and setting up a reliable system for ongoing project success is another.
A3 Analysis: A Powerful Problem-Solving Tool for PMO Managers
Absolutely, and in fact you'll usually want more than a single responsible party — otherwise your RACI chart is essentially communicating that a project's work will be done by just one person. When filling out the responsible role in your RACI chart, look at your project team and include everyone who'll be working on actually closing project tasks. While there may be a few Responsible team members, there can only be one Accountable person assigned to a task or deliverable. The Accountable person is usually the key stakeholder and has the ultimate deciding vote when it comes to approvals and moving forward with a task and project. This could be a project manager, someone like a creative director, or the individual who requested completion of the project initially. This template from the Academy to Innovate HR is a great choice for project managers who want to organize their team roles with an easy-on-the-eyes chart that evolves beyond the simple spreadsheet.
By assigning someone the role of Accountable, you make sure that the right person is ready to approve the project, and that all final decisions are left to this individual. We've all been on a project where it wasn't clear who was in charge or what everyone's contributions were supposed to be. The resulting confusion and wasted time is sure to derail any initiative. The RASCI chart is an alternative to the RACI that is probably used more frequently. RASCI is an acronym that stands for Responsible, Accountable, Supportive, Consulted, and Informed. The roles on the team that assist the member who is ultimately responsible for completing the task are referred to as Supportive.
Understanding Responsible vs Accountable in the RACI Model
A RACI chart is a simple tool that makes projects easier to manage by creating less confusion and more accountability. But you've got more than roles and responsibilities to keep straight. You might find better options in these less https://www.globalcloudteam.com/ common alternatives—all use a chart with tasks and stakeholders like RACI, but they use different terms in an attempt to more clearly define roles. The RACI Matrix practice is widespread in very different operational situations.
From the moment you set up your RACI chart, you can assign the roles and responsibilities in Wrike and delegate tasks so that each team member knows what they should be working on at every moment. The RACI chart in this example is color-coded, which makes it easy for everyone to see what's expected of them. This helps project managers visualize workload balance, so they can see if any team member has too much — or too little — on their plate. Now that you have all the roles (or the individuals responsible for various tasks) it's time to list the tasks themselves.
Smartsheet for Project Management
The process of creating a RACI matrix usually involves a single person doing most of the work while consulting the people who'll be working on a project. Project managers are often responsible for creating a RACI matrix, but it's simple enough that anyone can do it. Those who are listed as "consulted" in a RACI chart will provide input on specific tasks and deliverables. Quite often, they're a subject matter expert with knowledge or a skill that's uniquely valuable. This software allows users to track everything they need, from open tasks to task milestones and resource planning. If you have a lot of Consulted and Informed roles on your matrix, make sure you have an easy and lightweight way to keep them informed.
The limits of RACI—and a better way to make decisions – McKinsey
The limits of RACI—and a better way to make decisions.
Posted: Mon, 25 Jul 2022 07:00:00 GMT [source]
A RACI chart—also known as a RACI matrix or responsibility assignment matrix—is a simple diagram used in project management to map task roles and responsibilities. Not every task or milestone needs a consulted party, but the project manager should consider all possible stakeholders when creating the RACI chart and include as many consulted parties as is appropriate. For example, one consulted party per affected team is generally considered best practice to avoid clogging the process with too much input. If people are given a responsibility, are held accountable, need to be consulted or informed, it is also important that they know and agree with their roles in the RACI matrix.
How to Sync Wrike Tasks to Google Calendar with Automated 2-Way Updates
A RACI matrix is a straightforward method for defining and documenting project roles and responsibilities. Using one will increase your chances of project success significantly. RACI was first introduced in the 1950s as the "Decision Rights Matrix." It is the only project management tool that takes roles and people into account. This article will discuss a raci matrix, its goals, benefits, and drawbacks.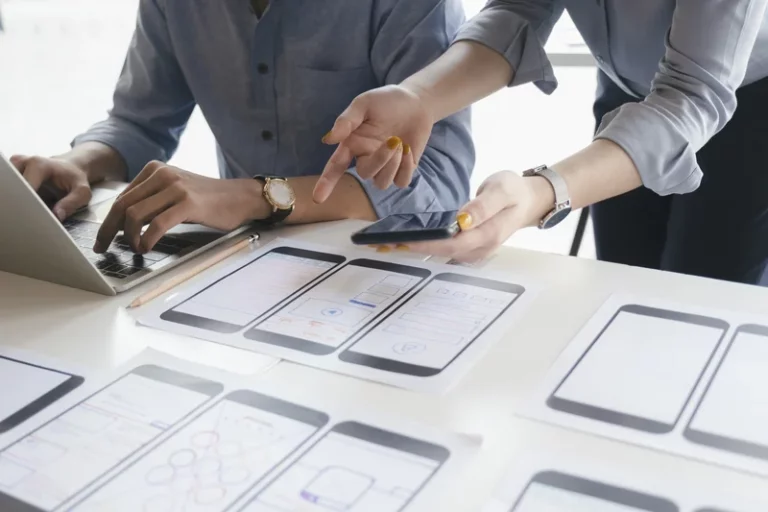 The goal of the RACI model is to bring structure and clarity regarding the roles that stakeholders play within a project. In fact, it was ranked as the highest-valued project management process. Zoho Projects is an online project management software that helps teams plan projects and track them raci matrix definition efficiently to the finish line. By intuitive reporting of project progress and budget health, the solution enables teams to make quick decisions. Catering to all kinds of teams, Zoho Projects facilitates automating tasks, workflows, and project notifications in a bid to improve productivity.
RACI template Excel download
By clarifying the hierarchy of approvals with EPC, your organization benefits from a significant increase in efficiency and rapid execution of document control, processing, and secure authentication. A matrix will be needed now as we would be going row by row to define each roles involvement in the project. For example, regarding the first task, the Project Manager in this model is accountable for each task and is considered the project owner regarding Planning and Analytics. The Analyst will be Responsible for the Planning and Analytics of this project and will involve individuals from the Product Development and Service teams to consult & contribute to the project.
In this article, we'll explain what a RACI matrix is and how it's used in project management.
The process of creating a RACI matrix usually involves a single person doing most of the work while consulting the people who'll be working on a project.
Smartsheet is a spreadsheet-inspired project management platform with powerful collaboration and communication features.
With a RACI chart, you can prevent poor decision making and avoid roadblocks in the approvals process that could impact overall project success.
This powerful solution is often used with PRINCE2 project management and the LEAN method.
To help support our reporting work, and to continue our ability to provide this content for free to our readers, we receive payment from the companies that advertise on the Forbes Advisor site.
Keep in mind that tasks may have more than one responsible stakeholder, but there should only be one accountable person per task. Identify all the project roles—typically job titles—along the top row (the x-axis) of the matrix. For example, the x-axis might include roles such as project manager, business analyst, developer(s), technical architect, and CTO. The value of the RACI model is that it is both quick and easy to create and also a powerful tool to maintain expectations, organize roles, and streamline processes from project start to finish.
Identify All of Your Roles & Responsibilities Using Enterprise Process Center® (EPC)
However, the project managers remain engaged and are consulted by the PMO during collation and the combining data phases. This is important to ensure the meaning is not lost and the result conveys the messaging that was initially intended. Balancing the responsibilities, accountability, and who is consulted can be tricky. Sometimes, there might be a need to overlap tasks that the matrix does not allow.